产品中心
应用中心
联系方式
公司名称:江苏中泰包装机械有限公司
地址:江苏省常州市金坛区河山环路16号
传真:0519-82113618
汤总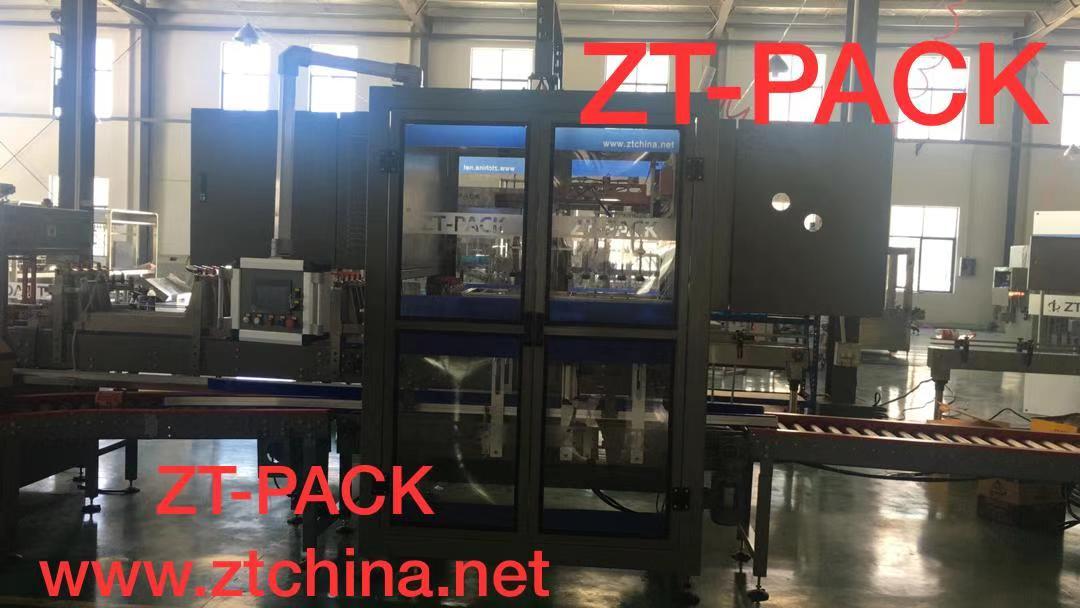 Major characteristics:
The carton packaging line opens, packages and seals cartons full of regular or flat glass and plastic bottles. This carton packaging machine is used to package food, beverages, medicine, cosmetics, fertilizers, and chemicals.
1. Compact combined opening, packing and sealing machine.
2. Double servo drive and cross move structure does automatic bottle selection and packing.
3. Inflatable bottle grab structure adjustable for different bottles.
4. Easily adjustable for height and other settings.
5. Efficient opening and carton conveying structures.
6. Effective and reliable sealing.
7. Optional DB-02 automatic clipper is available.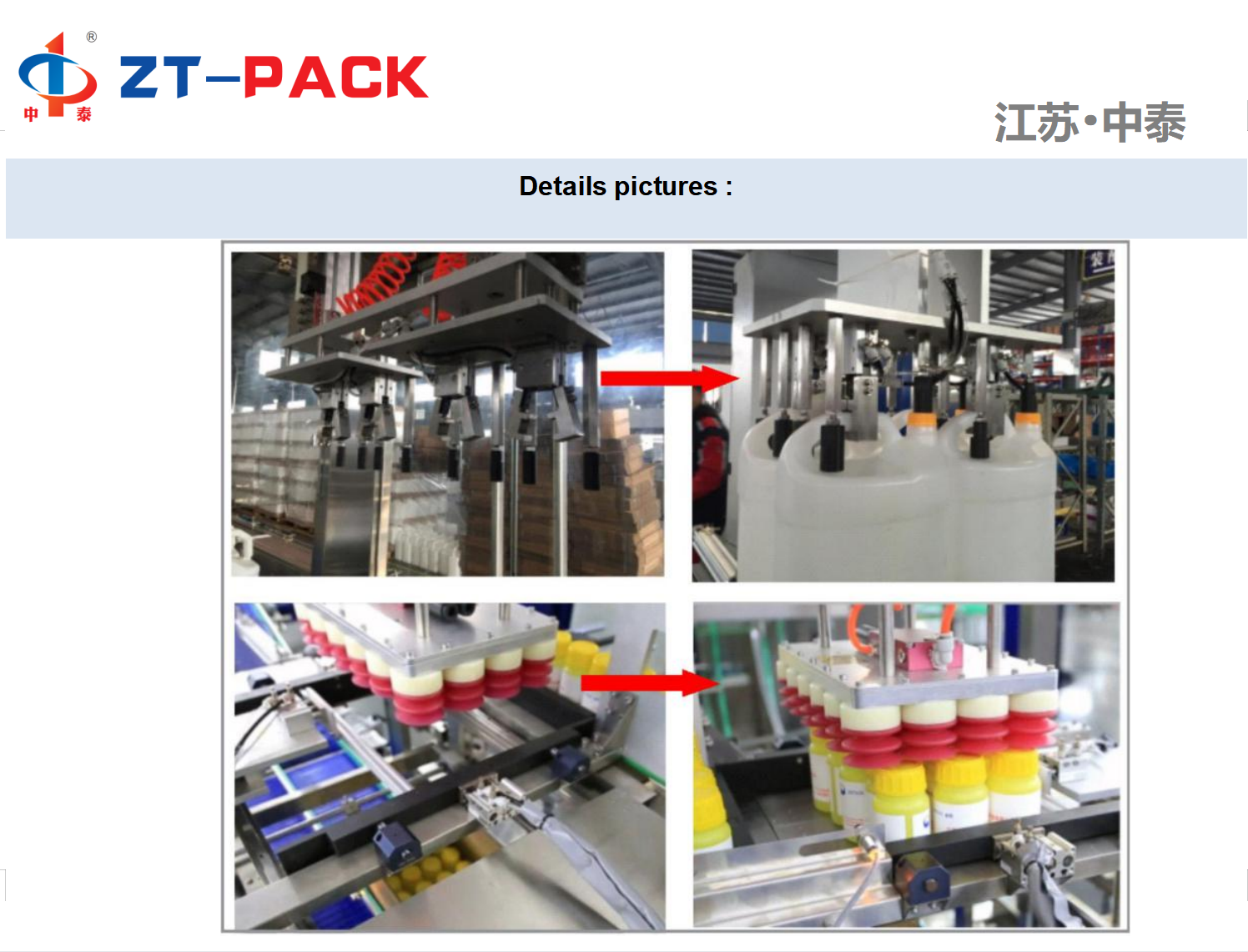 Main performance parameter :
| | |
| --- | --- |
| Packing Speed | 8 carton/min |
| Carton specification | L 200-550mm,W 150-400mm, H 100-400mm |
| Labeling Precision | ±1mm |
| Applicable bottle | MinΦ40mm |
| Air pressure | 0.5-0.7 Mpa |
| Power source | ~ 220V, 50HZ |
| Power | 5 KW |
| External dimensions | 6000 x 1500 x 2500 (L x W x H)mm |
| Weight | 1000KG |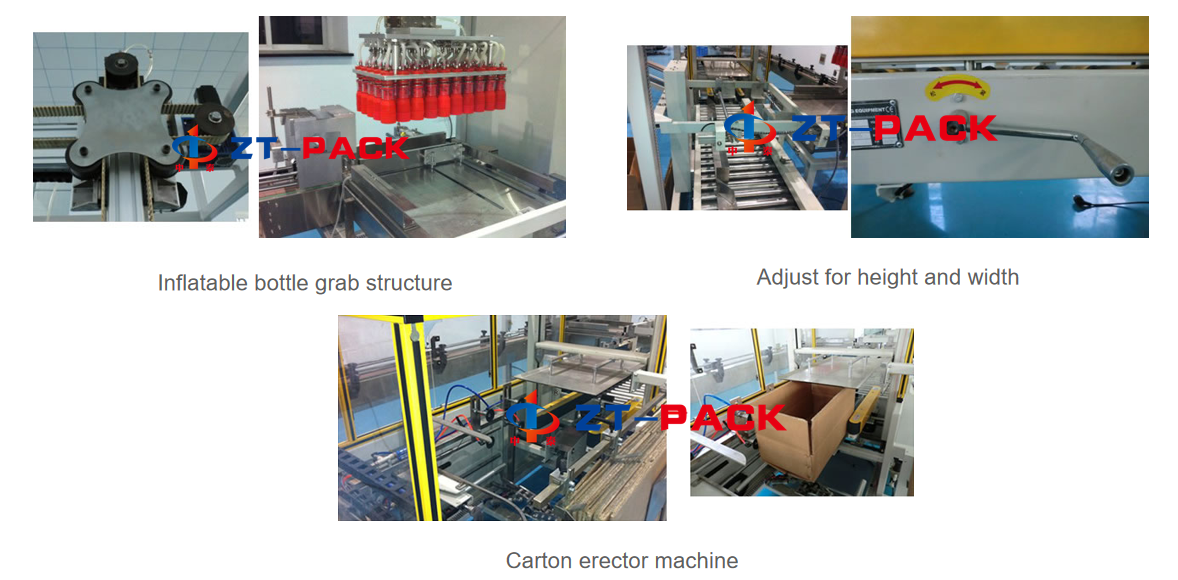 相关产品
暂无数据
在线留言