产品中心
应用中心
联系方式
公司名称:江苏中泰包装机械有限公司
地址:江苏省常州市金坛区河山环路16号
传真:0519-82113618
汤总
Alcohol Liquid / Disinfectant Filling Machine
Machine Name : Full Automatic Alcohol Liquid / Disinfectant Filling Machine
Type: ZGP-H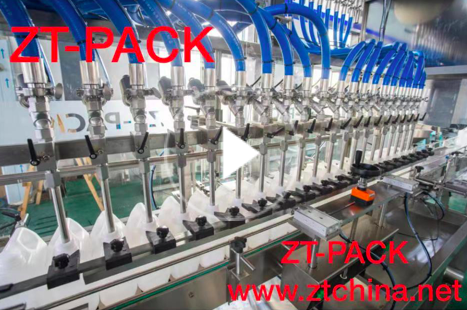 Time gravity filling machine is the most economical type of time filling machine for a limited range of applications.This time filling machine is best suited for liquids with very thin viscosities that do not change with ambient temperature or with batch variation. Water, vinegar, soy sauce, oil, alcohol, solvent, mouth wash, cleaner, bleach are good examples and even corrosive liquid and chemicals.
The time filling machines work by a simple principle. Liquid is pumped into a holding tank above a set of pneumatically operated valves. Each valve is independently timed by the time flow filling machine master computer so that the precise amount of the liquid will flow by gravity into the containers, Independent timing of each filling valve/nozzle corrects for minor variations in flow rates so that each container is filled accurately. An automatic product level sensing float system detects level of the liquid to maintain pressure so that liquid can flow into containers fast and evenly. When liquid level is low, pump is on, liquid is pumped into holding tank, when liquid reaches high level, pump is off.
Technical Specifications: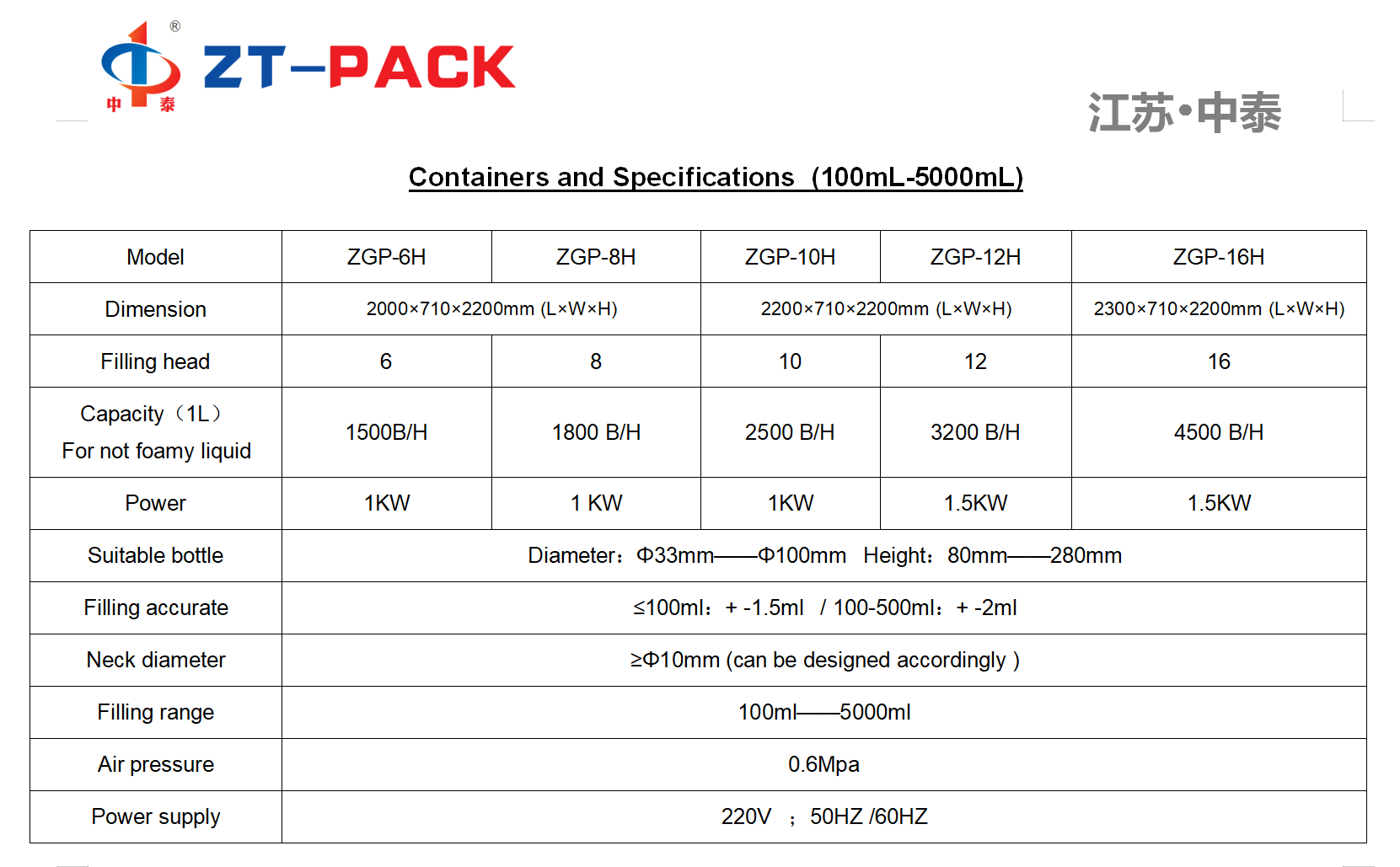  Specifications are subject to change without notice, All rights are reserved.
Details pictures :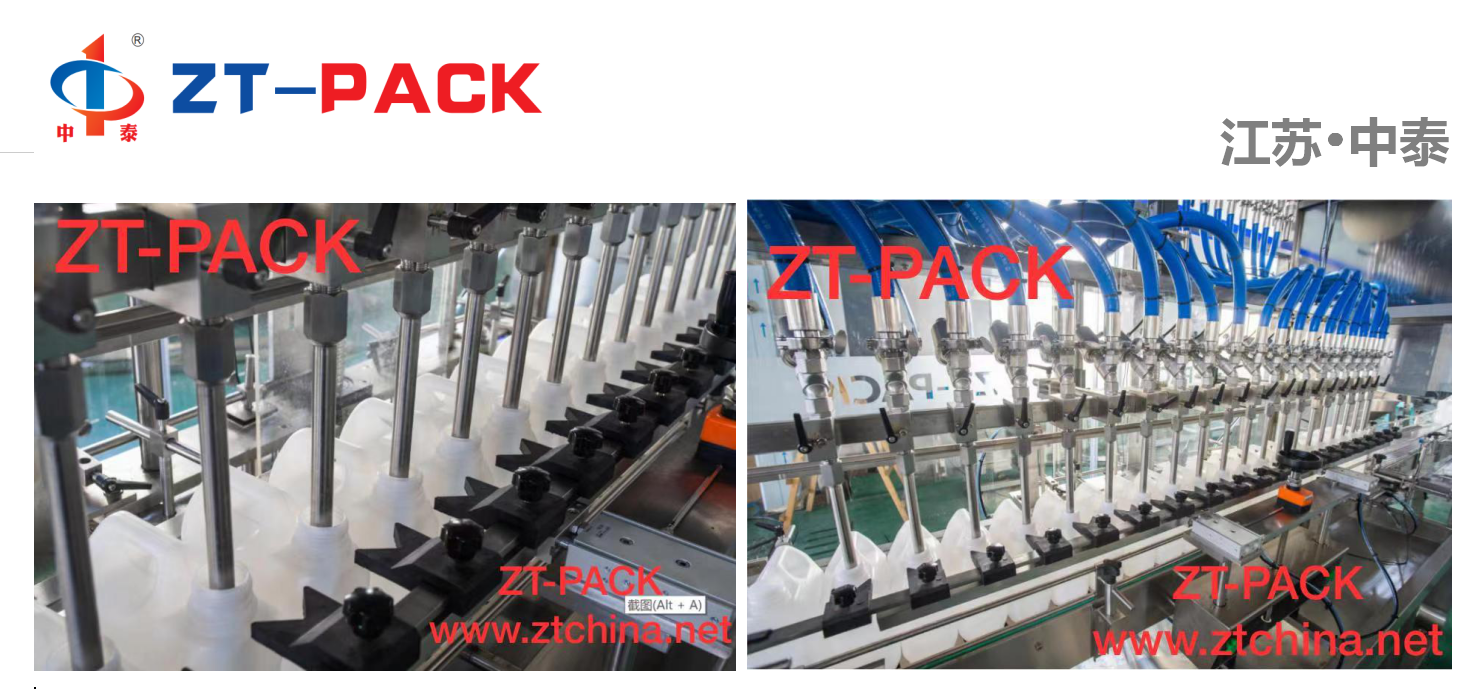 Key Features :
 Heavy duty stainless steel construction
 Stainless steel Reservoir
 Automatic product level sensing float system
 Safety guarding
 Easily adjustable nozzle height settings accommodate different height containers
 Pneumatic indexing gates (count in, count out)
 Able to output multiple doses per container for large containers
 User friendly PLC controls with touch screen HMI
 Easy clean stainless steel quick connect fittings
 Neck grabbers for containers wtih small opening
 No bottle/No fill
Available Options :
 Various indexing systems – pin or gate,timing screw,starwheel and shuttle
 Diving heads nozzles for bottom up filling to reduce foam
 Drip Tray
How to choose time flow gravity filling machine
Output depends on fill size,viscosity of the liquid and type of container,Available with 6,8,10,12,16 filling head, if you are unsure how to choose,please let us know and our professional team will give you specific advice on the best filing machine to fit your requirements.
 What product to fill
 What output capacity to achieve
 What material and shape of containers
 What size to fill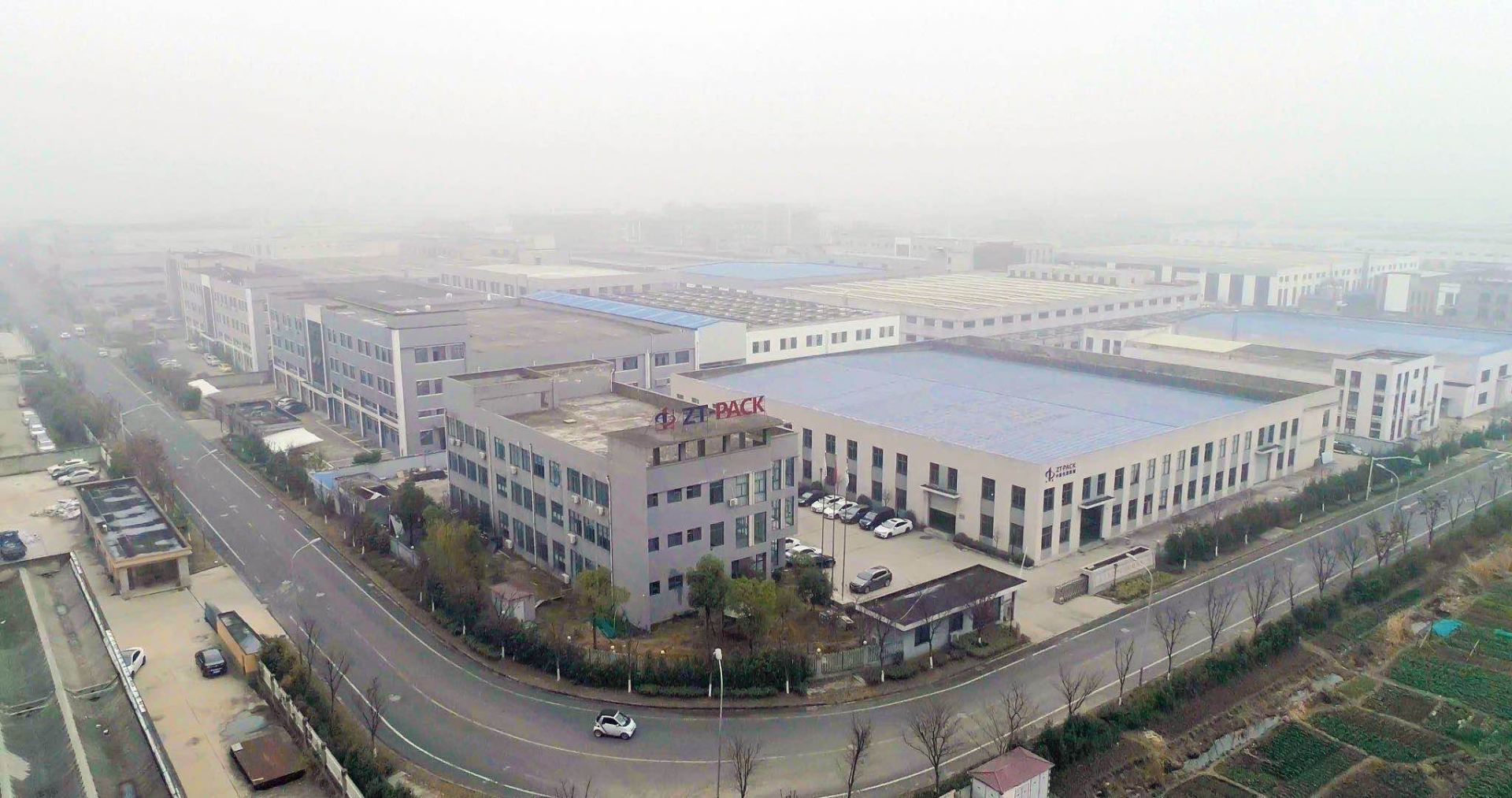 相关产品
暂无数据
在线留言