产品中心
应用中心
联系方式
公司名称:江苏中泰包装机械有限公司
地址:江苏省常州市金坛区河山环路16号
传真:0519-82113618
汤总
Induction Aluminium-foil Sealer
Description:
The machine continuously seal mouth, water presser protection and dislocation alarming (restoration, restart to seal mouth), 5.5A, may seal 150-350 bottles per minute.with No cover, crooked cover, no aluminum foil detection and rejection device.
The device is applied to the automatic detection and elimination of the crooked cover without cover and without aluminum foil after the lid screw closure of the cover containing aluminum foil gasket. The flexible split treatment is adopted to automatically divert the unqualified products to another conveyor line. The equipment structure is simple and easy to adjust
1.It can detect no cover, crooked cover and no aluminum foil at the same time. And it can automatically divert and reject unqualified products.
2.The unqualified products are automatically diverted to another conveying line by the dividing cylinder.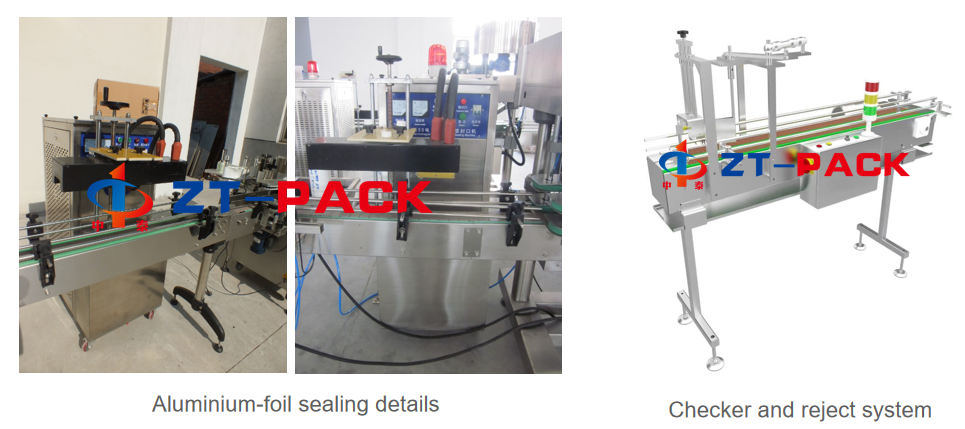 Technological parameters
| | |
| --- | --- |
| Production speed | 1000-6000bottles/hour |
| Running speed | 0-20m/minute |
| Diameter of bottle mouth | φ10-φ50mm |
| Voltage | 220V |
| Power | 1.5kw |
No cover, crooked cover, no aluminum foil detection and rejection device



相关产品
暂无数据
在线留言